Helping to accelerate the response to the TB crisis by optimizing investment of available funds and to advance progress towards the End TB Strategy targets.
Optima TB
To download a copy of our TB brochure, click
here
.
To view our peer-reviewed publication that describes the Optima TB model, please click here.
Optima TB helps to:
Determine the best allocation of resources to achieve disease reduction and elimination goals
Project trends associated with different levels of program funding at the national and subnational level
Identify the optimized allocations of available funding to achieve the greatest health impacts based on the user's health goals
Facilitate policy scenario analyses to explore how TB funding can be more efficiently allocated across detection, prevention, and treatment services
Explore the capacity required for service and diagnostic modalities towards achieving health targets
Address specific questions tailored to local settings such as:

What are the priority approaches to identify and reduce the prevalence of drug-resistant strains of TB in my priority districts?
What is the best combination of TB-related services for populations co-infected with HIV and TB attending my network of facilities?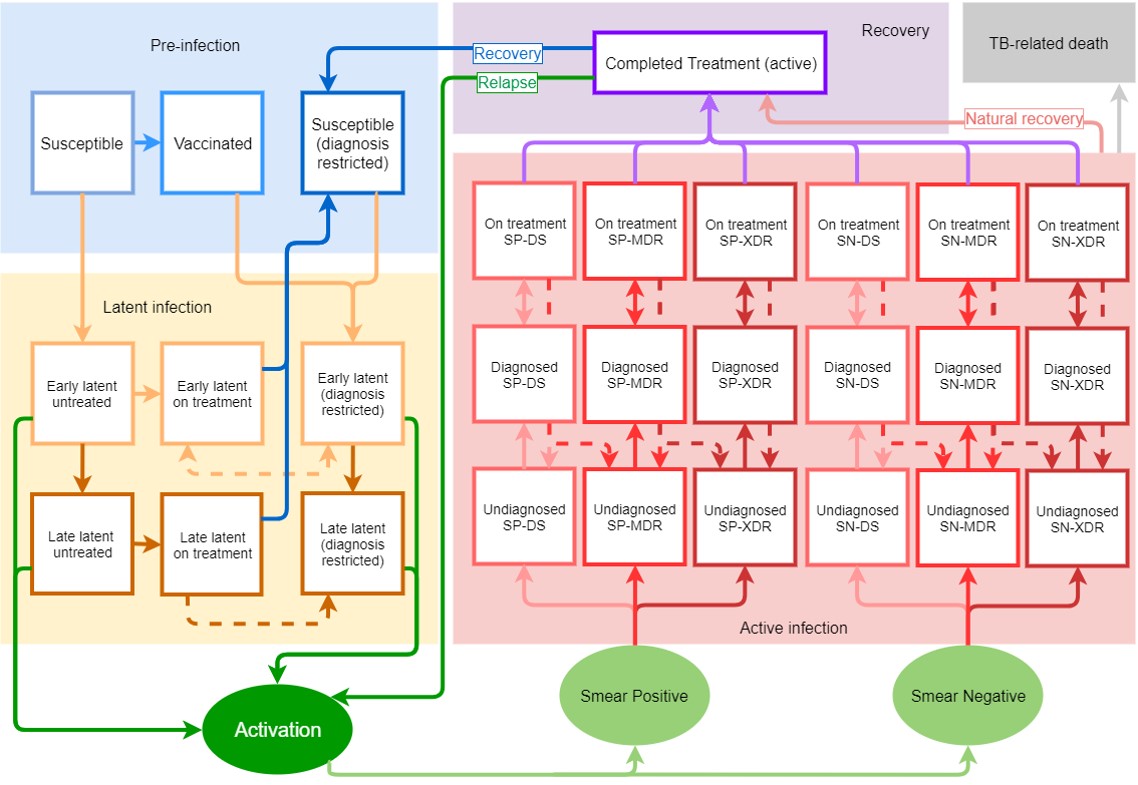 Developed in partnership between the University College London (UCL) and the Burnet Institute in 2016, Optima TB combines the transmission and disease progression epidemiological model from UCL with Optima's policy modelling approach and optimization algorithm. The software identifies optimal priority approaches to use available funding, infrastructure and services to achieve the greatest health impacts based on the user's health goals. The Optima TB software was conceptualised and developed by the Optima Consortium for Decision Science with technical input from the World Bank, and is owned by Optima Consortium for Decision Science, Ltd.